Who We Are
Join the community and gain access to extensive member benefits.
Learn about our regular in-person & virtual events.
Connect with likeminded clinicians and learn what's happening in your city.
About the Host: Justin Elliot
BIO:  
Justin Elliott is a Results driven Outside Sales Leader with over thirteen years of direct sales and management experience in the healthcare industry. Exceptional leadership skills exhibited in the training, coaching and developing of healthcare professionals and their clinics has resulted in a solid track record of increased product utilization and practitioner/patient satisfaction/retention. Justin is currently the Outside Sales Professional at Nutritional Frontiers. He works closely with Texas and California practitioners helping to educate and increase product and protocol awareness.
Previously Justin served as the Professional Outside Sales Rep and then Business Development Manager at Nutra BioGenesis. While with the company Justin maintained 75% practitioner/account retention while managing 500 professional accounts. In addition to managing accounts in Texas and California, he helped manager accounts in expanding territories (CO, FL, OK, NY). He continually worked to identify new sales avenues to introduce brand and products, including in-person seminars, webinars, and product sampling.
Justin lives in Dallas, TX with his wife and two young children ages two and five. The family has two cats and just recently adopted a GoldenDoodle puppy, so life is fun and busy. He is committed to health and taking care of himself, and is a self admitted "gym rat". Justin is avid sports and music fan, enjoys getting to spend time outdoors, and loves being out on or in the water with his friends and family.
Why You Should Join Our Community
Healthcare practitioners and clinicians, you are not alone.
Since 2014, the Functional Forum has been the place where likeminded healthcare professionals have come together to learn, build their communities and enhance patient care and practice management. As a branch of the Functional Forum, our community provides a space for functional integrative healthcare professionals from all disciplines to thrive and catalyze the transformation of medicine.
Clinicians join this community so they can meet likeminded practitioners and:
Gain trustworthy referrals
Expand their clinical toolboxes with exclusive resources and information
Brainstorm with peers on patient cases
Gain access to thought leaders in the industry
Connect with new patients
Learn best practices for running a modern practice
Who can become a member?

This is an inclusive community of health professionals passionate about root-cause care.
Conventionally trained practitioners interested in functional integrative medicine
Generalists (primary care, family medicine)
Integrative Medicine (chiropractors, acupuncturists, physical therapists, dentists)
Specialists (psychiatrist, pediatrician, cardiologist, etc.)
Food focused practitioners (registered dieticians, nutritionists)
Lifestyle medicine, precision medicine and naturopathic medicine practitioners
Health coaches
Medical stakeholders
Digital health entrepreneurs
Sponsors of Houston, TX Functional Forum Community
Inspiration, community and practice management solutions
E-learning content, programs and podcast help practitioners streamline and scale their practices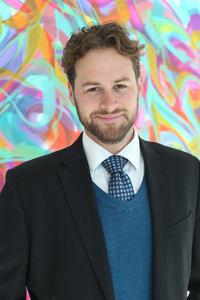 "Building local communities of integrative practitioners around the world is the most important next step for the reinvention of medicine" 
- James Maskell, Founder of the Functional Forum
Subscribe for the Latest in Root-Cause Medicine